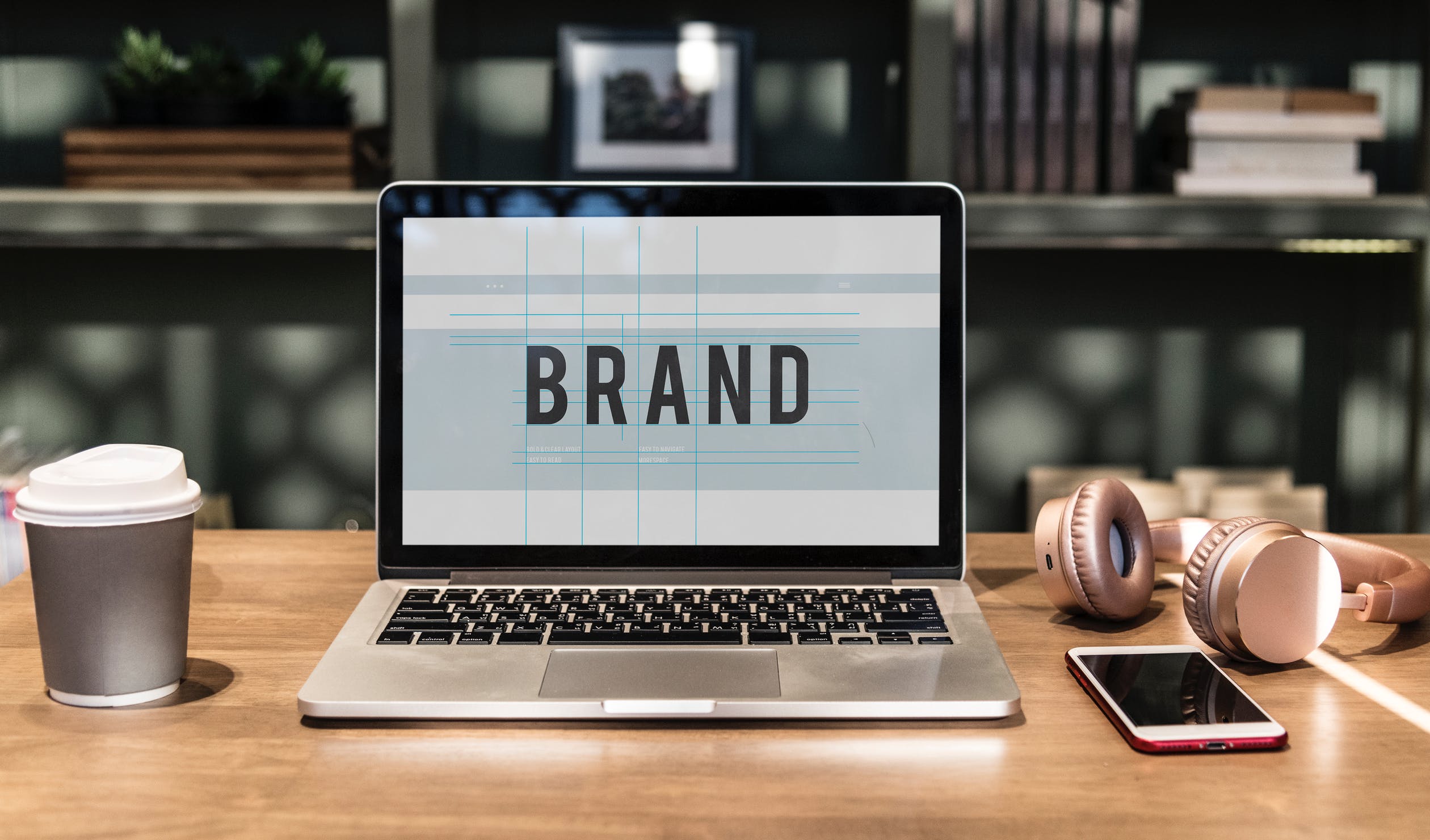 Branding
Branding & Designing

Services.
No website or mobile application can't be ranked top without best and top-notch branding and eye-catching designs. We at Deals Affiliation have a separate team of creative graphic designers responsible for attractive User Interfaces and visuals for our client's website and mobile applications. We offer you the best and most affordable branding and UI/UX Design services under one roof.
Bounce rate is the biggest hurdle new brands and websites face in their early days but eye-catching designing and brand approach can minimize the bounce rate and convert new visitors into potential clients. A low-quality website design can leave a negative impact on your visitors and affects your brand reputation.
No need to worry, Deals Affiliation offers you the best branding services to increase your brand reputation and give your digital platform a fresh and unique appearance to attract more customers. We offer personalized web designing and branding services for a vast range of digital businesses and give your brand its identity. We don't just design a website, we create your brand story.
Reach out to us and discuss your brand and we'll give life to your brand.
Our Branding & Designing Services Includes
Branding and Designing services at Deals Affiliation includes a variety of service including all sort of corporate identity and UI/UX solution for every company and digital platform. Our branding and designing service covers all your UI/UX needs and brand identity.
We also offer our clients multiple revisions in case you change you have a different idea or don't like any design with your website theme. We allow you as many revisions you like and don't end the project until you're fully satisfied with our service.
Here are the services, we offer in our branding and designing service:
1
UI/UX Design
Have you ever wondered why your brand or website has every piece of information and is still left behind? The difference between an average website and an awesome website is how well your user interface and user experience are on your website. Both UI and UX are crucial, you can't succeed with a great user interface and bad user experience.
Our team of experienced designers and developers have plenty of experience in UI/UX and know the secret recipe for an eye-catching user interface with a fast and responsive user experience that may convert your new visitors into your loyal customers.
A strong UI/UX leaves a bold brand identity and great user experience, not only do our designers create beautiful and memorable designs, but they also work diligently to create an overall cohesive look and feel for your company.
We believe that great branding not only helps you stand out in the marketplace but can also boost your bottom line. That's why we offer affordable services that will help turn your business into a success story! Contact us today to get started on creating the perfect brand for you!
2
Logo Designing
Many brands and companies underestimate the importance of an attractive and meaningful brand logo and somewhere in their journey have to hire expensive graphic designers but we at Deals Affiliation know the values of a powerful and eye-catching logo for your brand.
We are a team of creative logo designers and artists to create some of the best-looking and unique logo ideas for your business. We aren't like other cheap logo designing companies, offer you generic logo ideas from online logo generating editing tools, our logo designing process includes:
Hand drew sketch ideas for your logo
Original ideas with meaningful graphic designs about your brand
Color theme accordingly to your website color family
HD resolution editable file for all logo formats
Commercial use and exclusive copyright agreement
We just don't create logos, we create brand stories. Get in touch with us now and discuss your brand with us and we'll give a unique and attractive appearance to your brand.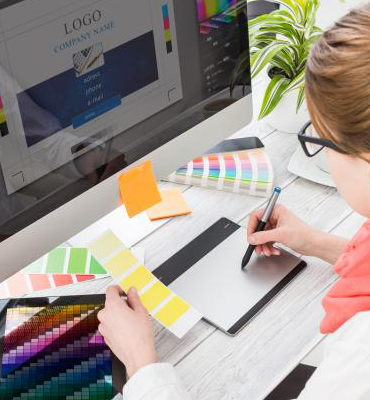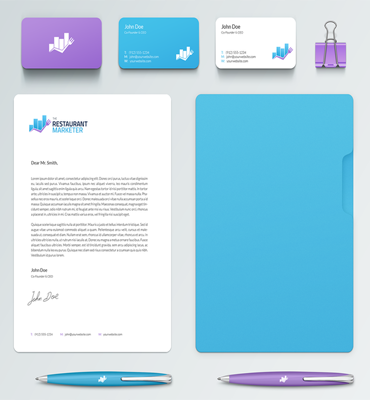 3
Corporate Identity
Corporate identity designing is the process for every brand and business to showcase their brand in front of their audience. Corporate identity design allows brands to create a visual presentation for the public. It doesn't matter if your business is offline or online, you probably need a business identity designing service somewhere in your branding journey.
Deals Affiliation offers a wide range of corporate identity services for a better business profile and brand reputation for your business. Our brand identity designing services include all important designing and appearance needs for a growing or new brand. Our service includes the company overall visual identity by eye-catching graphics including:
Typeface
Tagline or Slogan
Imagery
Color Scheme
Tone of Voice
Uniforms
4
Marketing Collateral
Marketing collateral is the latest trend in web branding and designing in which brands showcase their portfolios, data analysis, customer satisfaction, services, and more by attractive graphic designs. Deals Affiliation offers a wide range of marketing collateral to promote your brand and increase your brand identity.
Our marketing collateral service includes a variety of brand promoting tactics including:
Stunning Visual Aids
Informative Infographics
Eye-catching Brand Postures
Company Services Brochures
Virtual & Physical Business Cards
Product Catalogues
Leaflets
Newsletters
E-books & PDF's
Flyer Printing and much more.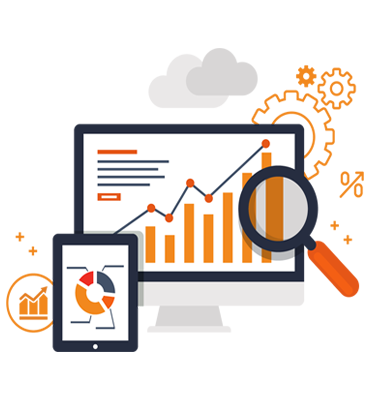 Deals Affiliation marketing collateral services are the perfect way to create stunning. Using our expert design skills, we can create content-rich materials that support your marketing efforts and help you connect with potential customers.
Unlike other branding and design services, ours are affordable and designed specifically for small businesses. We understand the importance of staying within your budget, which is why all of our services are priced reasonably so that you can keep your costs down and still get the same quality work.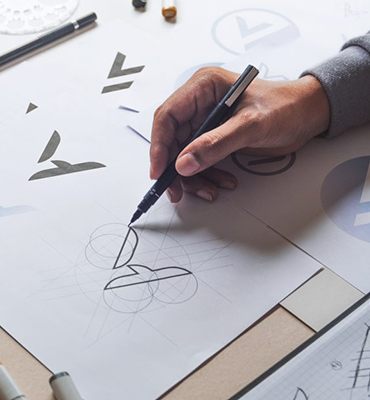 5
Custom Graphic Designing
We are proud to mention that, we've one of the best and most creative teams of graphic designers with over 1000+ happy clients and a ton of experience in the latest trends in graphics designing. We at Deals Affiliation offer the most affordable and custom designing service for any kind of market and niche. We can give you a brand new and fresh identity with our top-of-the-market custom graphic designing skills.
Our custom graphic designing service lets you control your ideas, we allow you 100% customization and unlimited revisions until you're satisfied with the final product without breaking your bank.
With the help of our affordable custom graphic designing skills, we can attract more traffic and new customers to your website. Our custom graphic designing service offers you a wide range of web graphics accordingly to your desire -
You name it and we create it.